We're sorry, but all tickets sales have ended because the event is expired.
Event Phone: 0863389619
Tom Barry (Clonmel/Galway).
Vocals, Piano, Guitar
Debut Album Release Show
Friday 26th August 2022.
Special Guest Jon O'Connell:
Guitar, backing vocals
Venue: Jerry Moynihans, Gladstone Street Clonmel.
Doors 8pm, Show 9pm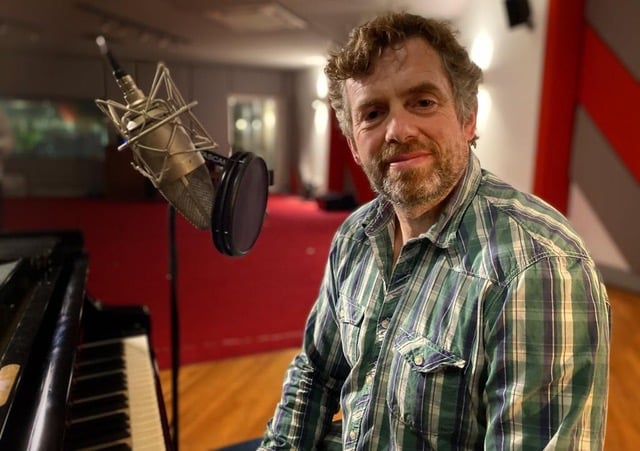 It is our pleasure to welcome Tom Barry back to Clonmel, and we are delighted to give him the platform for his debut album release show.
Tom has a unique voice and is a very good writer of songs
Tom Barry was raised in Clonmel, and he is a Galway based singer songwriter. Tom has been immersed in music and writing from an early age. He is an accomplished piano and guitar player and has sung with acclaimed choirs Galway Baroque Singers and Cois Claddaigh for many years.During the pandemic Tom undertook several writing workshops hosted by the legendary John Spillane.
From these workshops Tom developed and mastered his own style of writing, inspired by simplicity, experience, nature and family.
His debut album 'Lighthouse' is a collection of 10 original tracks and one cover of the iconic folk song 'Little Musgrave', made famous by Christy Moore and Planxty. Records of its origin dating back to 1670. Tom has given this beautiful drama new life. Piano, electric guitars, bass and synth combine to create a dramatic atmosphere bringing this story to the present day.
Lighthouse Tracklist:
1. Asteria
2. Lighthouse
3. Achill
4. Derreighter
5. If I was a bird
6. Little Musgrave (ft. Christy Moore)
7. Circular Road
8. Lord Valentine
9. Pale Moom
10. Shadows
11. Shores of the Morning
About Tom Barry, By Tom Barry !
I was born in Dublin, raised in Tipperary, schooled in Cork, trained in Kildare and studied and fell in love in Galway. I am a nomad having travelled the country and the world as an Irish army officer for 23 years. In all that time music was at the heart of everything I did. The guitar was never too far from my side and anywhere a piano greeted me we fell in love and music flowed.
I have a beautiful wife and 3 gorgeous kids who fill my life with love, endless patience and support me on this rollercoaster ride.
I started writing music from a young age. Mainly on piano or guitar influenced by a wide range of artists from Frank Sinatra to Leonard Coen and recently the amazing music of ECM.
I undertook song writing workshops led by the great John Spillane during COVID lockdowns. This has led me to a collection of songs that I can truly call my own, helped along the way by amazing people. Thank you all! These songs will come to life and be released with the flowers of Spring.
Much love!

Debut Album "Lighthouse" –  released on May 31, 2022
Album Review, by Will Russell Hot Press (July 2022)
Parts Dubliner, Tipp man, Corkonian and Galwegian, ex-Irish army officer Tom Barry – a graduate of John Spillane songwriting workshops and alumnus of Galway Baroque Singers and Cois Claddaigh – has released a debut album that slips snugly into the Irish folk canon.
Spillane's imprint rests softly across the record: the Eastern music flecks of 'Lord Valentine' recall the Cork master's 'Billy In The Sky', while Barry's spoken word turn on 'Derreighter' is reminiscent of Spillane's 'The Dawn Chorus' – both tracks featured on last year's sublime 100 Snow White Horses.
However, Barry is his own man, with the latter track also channelling Tomás MacEoin's beatific paean on 'The Stolen Child' from The Waterboys' Fisherman's Blues.
Indeed, wonderful it is to hear the county Galway so markedly and beautifully evoked. There's also talk of Menlo Castle, the boats of Woodquay and the Corrib: the beating heart of Galway City flows through 'Lord Valentine'.
The parlour piano of 'If I Was A Bird', a lullaby to Barry's three young sons, harking back, to sounds of song from a century, is gladdening. Elsewhere, 'Little Musgrave', made famous by Planxty, treads all the way back to the mid-seventeenth century.
Conjuring landscape is a fine trick of Barry's, none more so than on album closer 'Shores Of the Morning', which paints the wilds of Connemara wondrously. An excellent record.
Album Review, by Divide And Conquer website USA (July 2022)
Tom Barry is an artist and musician who is currently based in Galway, Ireland. He got his start musically playing piano and has been playing music all this life. Recently, he has picked up the guitar and his sound has not been the same since. During the pandemic, Barry took several writing workshops hosted by the legendary John Spillane. From these workshops, Barry was able to develop and master his own writing style.
His debut album Lighthouse is indicative of what he learned at these workshops and his life experiences overall. A serious and contemplative album, Barry with the help of fellow musicians Jon O'Connell (double bass/electric guitars/mandolin/ synths/backing vocals), Jimmy Higgins (percussion), Adam Shapiro (fiddle), Conor Byrne (flute), Luka Bloom (acoustic guitar) and Tara Howley (uilleann pipes/low whistle) flesh out the sound on this record with a mix of live instruments as well as digital fare.
Barry and his fellow bandmates lock into a very atmospheric sound right from the start. From the opening to the closer, mood and feeling plays a huge part in this album. I think Barry manages to capture some truly rare moments in this set of songs he has released. The ambience of these tracks is truly great and as he grows in his sound, I definitely look forward to seeing more from this artist.
This gig will be part of The County Sessions series, held in Jerry Moynihans, Gladstone Street Clonmel.
Friday


Tom Barry onstage at 9pm




26th August 2022




8:00 pm - 10:00 pm
Address:
30-34 Upper Gladstone St
,
Clonmel
,
Tipperary
,
Ireland