Event Phone: 0863389619
Rob Heron & The Teapad Orchestra (UK)
Raheen House Hotel
Thursday 13th April 2023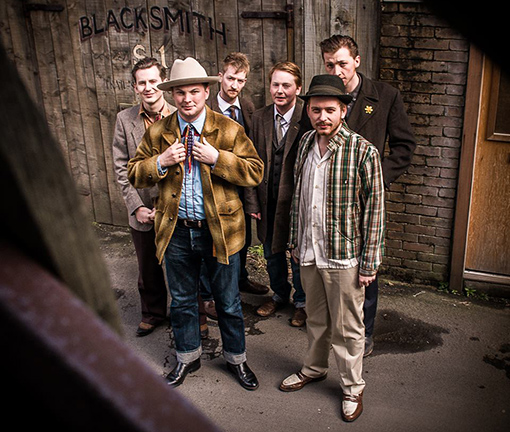 Rob Heron & the Tea Pad Orchestra are one of the hardest working bands in the UK roots circuit. With thousands of touring miles under their belts, they have earned themselves a sizeable fan base in the UK, Europe and beyond.
Rob Heron play their own unique brand of Western Swing, Blues, Gypsy Jazz and Country, or "North Eastern Swing" as they've coined it. Influenced by early 20th century American music, with the addition of "razor-sharp" solos, great arrangements and original songs; their music harks back to a golden age whilst staying perfectly modern.
The songs are penned by Rob Heron, a crazy fool for country music and a full time dandy-cowboy. His songs are full of character, satire, and good old fashion hollerin'!
Their debut album, 'Money Isn't Everything', caused a sensation when it was released in 2012, winning a host of rave reviews – many of them 5-star. Their follow up album, "Talk About The Weather"  in 2014 also received great radio play and reviews. The band have continued to show their passion for touring and playing live with multiple SELL OUT shows across the UK and beyond.
Rob Heron & The Tea Pad Orchestra have been gleefully trampling over genre boundaries for over a
decade now, chucking Western Swing, Blues, Country, Rock & Roll, Soul and more into their musical
gumbo, but always sounding mostly just like themselves.
Based in Newcastle but hailing from across the UK, the Tea Pad have released four albums before
their new The Party's Over set, and toured across the British Isles and Europe, playing everywhere
from Glastonbury and Cambridge Folk Festival to village halls and barns, and all points in between.
They've done support tours for big-name Americana outfits such as Pokey LaFarge, The Dead South,
and Sierra Ferrell, released music on German label Migraine Records, appeared three times on Radio
4's Loose Ends, and had their music played by everyone from Marc Riley to Huey Morgan.
Across their four studio albums – 2012's "Money Isn't Everything", 2014's "Talk About The
Weather", 2016's "Something Blue" and 2019's "Soul Of My City" – the band have constantly added
new flavours to their sound: Heron in particular is a vinyl obsessive, always fired up about some new
passion – calypso or boogaloo or whatever this week brings – but mostly enthusing about obscure
blues and country 45s, and that eclecticism and search for new sounds certainly feeds into their
songs.
September 2022 will see the band release their fifth studio album, "The Party's Over", which takes
their signature blend of classic country and rhythm and blues to a new level. After a decade of
honing their craft, this might be the best album to date!
Joining Rob Heron (vocals/guitar) are Tom Cronin (mandolin/harmonica/guitar), Colin Nicholson
(accordion/organ/piano), Ted Harbot (double bass/electric bass) and Paul Archibald (drums).
"Amazing Musicians who play with both passion and a sympathetic regard for the history of the genre" – Maverick Magazine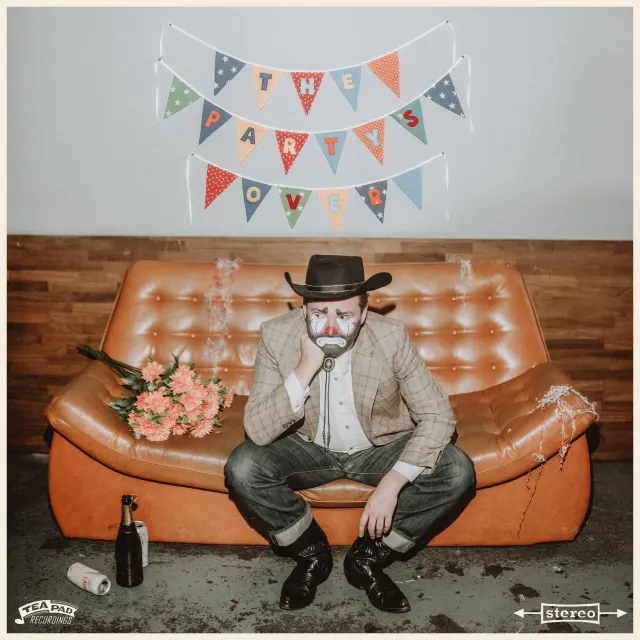 Doors 8 pm.
Band Onstage 9 pm
Thursday


Rob Heron band Onstage 9pm




13th April 2023




9:00 pm - 11:30 pm
Address:
10 Raheen Rd
, Raheen,
Clonmel
,
Tipperary
,
Ireland