We're sorry, but all tickets sales have ended because the event is expired.
Event Phone: 0863389619
Rob Heron & The Teapad Orchestra (UK)
Raheen House Hotel
Thursday 13th April 2023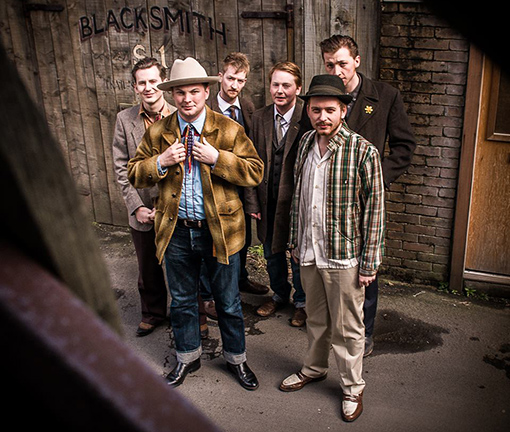 Clonmel World Music is delighted to welcome one of the best UK Roots bands back to Clonmel.
Rob Heron and the Tea Pad Orchestra are one of the hardest working bands in the UK roots circuit, with thousands of touring miles under their belts. They have earned themselves a sizeable fan base in the UK, Europe and beyond. Based in Newcastle Upon Tyne, they play their own brand of Western Swing, Blues, Gypsy Jazz and Country, or "North Eastern Swing" as they've coined it.
Their style is more eclectic than most, influenced by early 20th century American music, with the addition of "razor-sharp" solos, great arrangements and original songs; their music harks back to a golden age whilst staying perfectly modern. Rob Heron & The Tea Pad Orchestra don't care what genre you choose to put them in – western swing, country blues, ragtime hokum or whatever else– as long as you understand that they're 100% sincere and 100% immersed in this stuff. This is no lazy pastiche, no dressing up box. They live and breathe this music and want you to get immersed with them.
The songs are penned by Tom Cronin and Rob Heron, who is a crazy fool for country music and a full time dandy-cowboy !!The dynamic  band also features Ben Fitzgerald (guitar), Tom Cronin (mandolin, harmonica), Colin Nicholson (accordion), Ted Harbot (double bass).
Their debut album, 'Money Isn't Everything', caused a sensation when it was released in 2012, winning a host of rave reviews – many of them 5-star.  Their second album, "Talk About The Weather" (released July 7th 2014) also gathered some notable radio play and reviews. Their third album "Something Blue" was released in 2016, and was critically acclaimed. "Soul Of the City" was released in 2019 and the bands 5th and latest album, The Party's Over" was released in 2022
Across the five wonderful albums, the band have constantly added new flavours to their sound: Heron in particular is a vinyl obsessive, always fired up about some new passion – calypso or boogaloo or whatever this week brings – and that eclecticism feeds into their songs, with the new album adding gospel and rockabilly to the Tea Pad palette.
They've had a lot of RTE radio plays over the last few years as well as playing almost every important BBC live session going, and most of the major UK festivals, selling out the Spiegeltent at Edinburgh Jazz festival and they also played a 10pm Sat night slot in the BBC tent at Edinburgh fringe festival.
 The band are constantly on the road and they play in all corners of the UK, Ireland, Holland, Belgium and Germany each year before heading back to the UK for lots of festivals from June to September, for festivals like Glastonbury, Cambridge, Bestival, Wilderness and Towersey Folk Festival. This is a hard working band, and the amount of time they spend on the road is reflected in the "musical tightness" of the band and the extremely polished live shows. They've done support tours for big-name Americana outfits such as Pokey LaFarge, The Dead South, and Sierra Ferrell, released music on German label Migraine Records.
Reviews:

"Out of the growing UK scene of bands with early American music influences, I'd say Rob Heron & the Tea Pad Orchestra are most likely to be the gem. There is good songwriting with dynamic and unique instrumentation for the style. It's only magnified by their clever arrangements. Most importantly they feel the old music but they're more concerned with speaking in their own voice, like you should, instead of someone else." – Pokey LaFarge

"Each young member of this band are amazing musicians who play with both passion and a sympathetic regard for the history of the genre.  In Rob Heron and Tom Cronin they have two songwriters that neatly combine modern topics with a quality old-school arrangement. – ★★★★ Maverick Magazine

"That's one hot band right there!" – Huey Morgan, BBC Radio

"Amazing musicians who play with both passion and a sympathetic regard for the history of the genre." – Maverick Magazine

"Rob Heron evokes the spirit of Bob Wills and Django Reinhardt with a quintet that shuffles and boogies with panache. Infectiously good-humoured" – Uncut Magazine

"Newcastle's finest swing-honkytonk-rockabilly band" – fRoots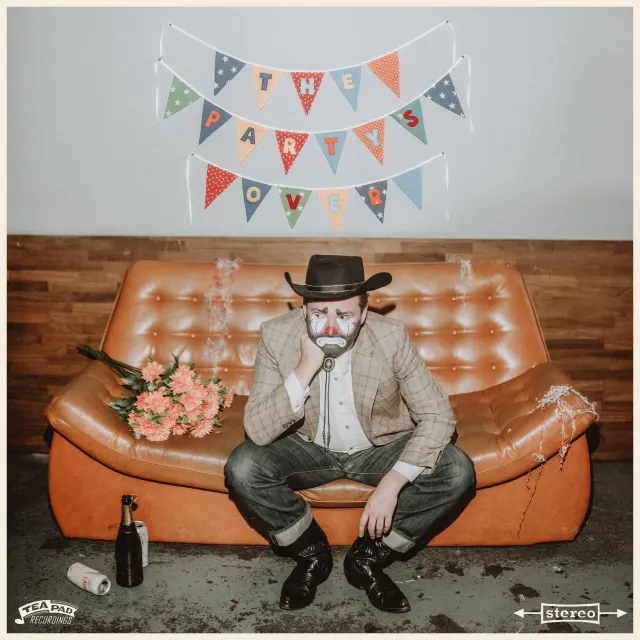 Doors 8 pm.
Band Onstage 9 pm
Thursday


Rob Heron band Onstage 9pm




13th April 2023




9:00 pm - 11:30 pm
Address:
10 Raheen Rd
, Raheen,
Clonmel
,
Tipperary
,
Ireland