We're sorry, but all tickets sales have ended because the event is expired.
Event Phone: 0863389619
Pauline Scanlon & Barry Kerr
"The Longing"
Friday 24th March
Jerry Moynihans Clonmel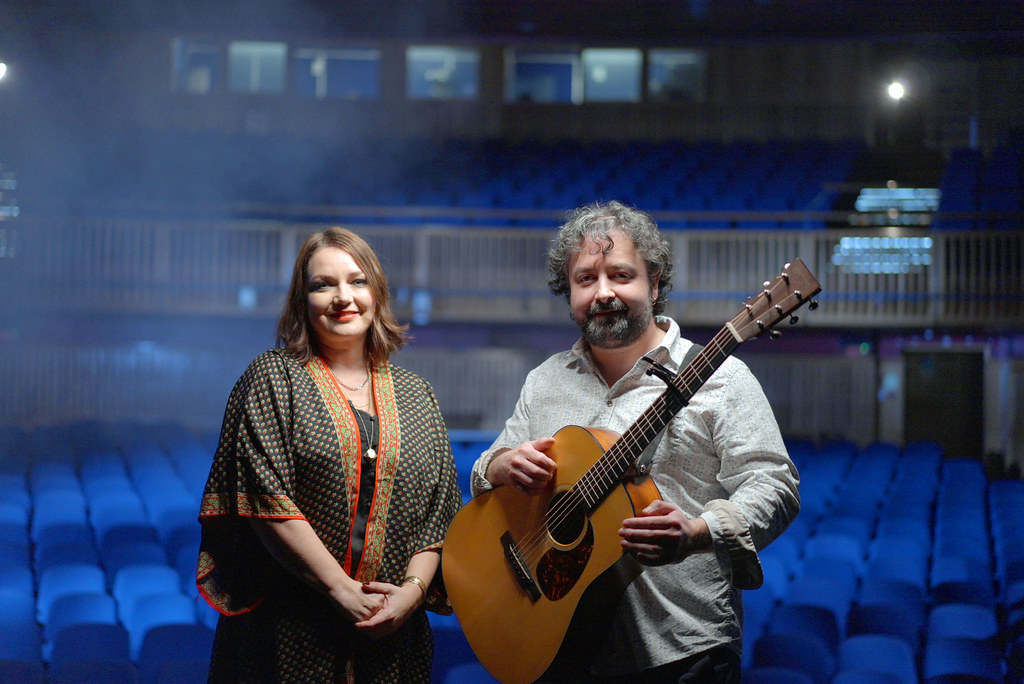 The Longing:
"The Longing" is a collaborative traditional singing project between renowned artists Pauline Scanlon and Barry Kerr.
Both established performers in their own right but also long-time collaborators on their respective endeavours, this alliance is an inevitable outworking of years of concerts, sessions and late night sing-songs, where a mutual repertoire and telepathic understanding of expression has cultivated a powerful force in song.
Focusing on traditional songs where feelings of longing for home, freedom, love, acceptance and peace are central themes, they have created beautiful, contemporary arrangements whilst celebrating and amplifying the essence and deep truths within our tradition.
They both took up a residency at Baile Mhúirne's Ionad Cultúrtha in the summer of 2022 and they brought this project to life through the residency.
You will hear great versions of "The Galtee Mountain Boy, "Back Home in Derry", "Ye Rambling Boys of Pleasure", "The Old Churchyard", "Fair and Tender Ladies" "Jail Of Cluain Meala", and many more
"a dynamic and powerful musical pairing steering an emotive voyage through the canon of traditional song"
Pauline Scanlon: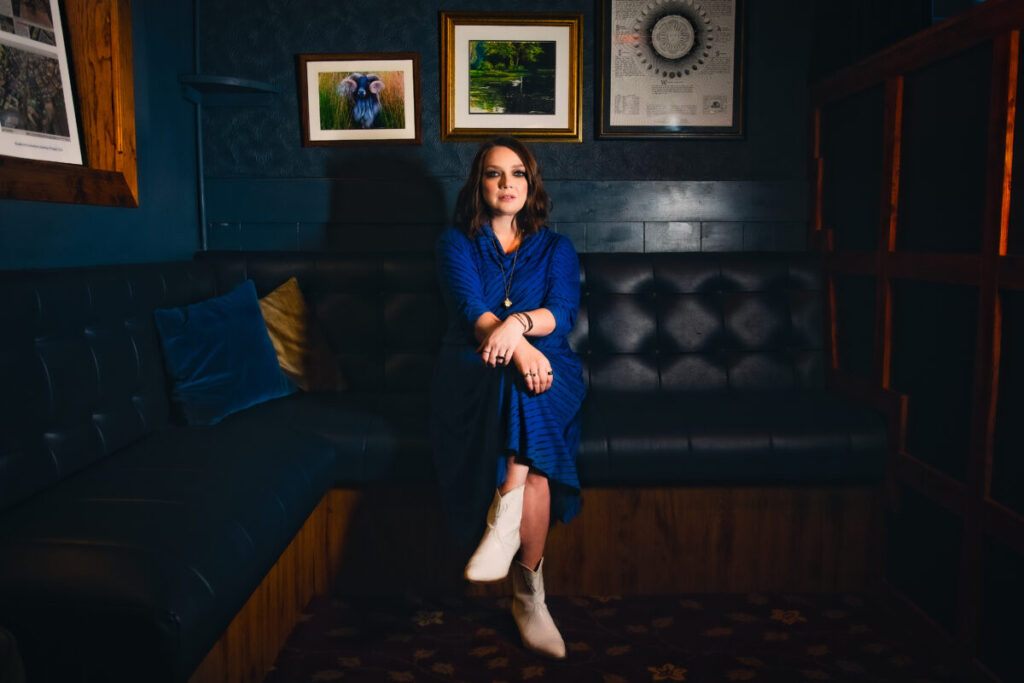 From West Kerry,  Pauline Scanlon's voice comes from an ancient place but is always fresh. She is uniquely Irish yet universally understood, apparently traditional yet subversive at every turn. Perhaps now, it is the steely strength that comes to the fore in both her activism and her determination to constantly evolve as an artist.
Red Colour Sun, her stunning debut, produced by John Reynolds in 2004, announced an original artist immersed in tradition, yet completely aware of the edgier developments within the folk world.
Signed to Sony in 2009 as part of the duo LUMIERE, Scanlon and fellow West Kerry singer, Éilís Kennedy released their self-titled debut in September 2009 to widespread critical acclaim, leading to performances from folk clubs and festivals all over the world to London's Barbican Theatre and New York's Carnegie Hall in December 2014.
Bringing her unmistakable vocal style to her second Compass release, Hush was produced by Donogh
Hennessey and recorded at the Compass Sound stage in the company of some of Nashville's finest including, Darrell Scott, Stuart Duncan and the legendary bass player Danny Thompson at the Compass Sound Stage in Nashville.
Gossamer, her third solo album, again produced by John Reynolds, is an emotionally charged collection of songs, galvanizing her signature style of bringing every song in close and re-creating it for the listener.
Scanlon, although a unique talent, is a constant and generous collaborator. Working with artists such as Damien Dempsey, Sinead O'Connor and many other well-known names, she has featured as harmony vocalist on countless albums. Her current pairing with John Spillane, the latest of many, has delighted audiences around the country with performances of his new album, 100 Snow White Horses. As a collaborator, Scanlon adds a layer of complexity and illumination to the songs she harmonises on. As a solo artist she has entranced audiences all over the world with her distinctive delicate intensity.
Adding television presenting to her skill set, she has fronted several music-based television programmes for both the BBC and TG4 including 'Ceol Ón gCroí' a documentary featuring the songs of the 1916 rising, TG4's live music series, 'Bosca Ceol' and a BBC documentary based on her collaboration with NOTIFY, 'An tÁmhrán Gaeilge'.
Ever curious, she is currently involved in several standout projects.
MOTU::OILEÁIN, is a Maori/Irish project featuring NZ platinum selling Maori band TRINITY ROOTS along with fellow Irish musicians, Gerry Paul, Tola Custy and Alan Doherty. This collaborative act accompanied Irish President, Michael D. Higgins on his 2017 tour of New Zealand.
ATLANTIC ARC ORCHESTRA formed by Scanlon, and under the stewardship of Donal Lunny, features luminaries of folk music such as Aidan O'Rourke of LAU and Ulster piper and singer, Jarlath Henderson
BIRD ON THE WIRE -The Songs of Leonard Cohen, is Scanlon's most recent collaboration with Galway based band THE WHILEAWAYS, a pre-lockdown project that beat the virus, selling out at every venue in its UK and Irish tours in 2020 and 2021.
The seamless way in which musicians from around the globe connect and blend is something that drives Scanlon as an artist. It's perhaps this openness on her part that has brought her the gravitas she has earned as a truly original master of song. With voice as her instrument, she takes her place with any instrumental virtuoso of Irish music.
While the word fragile may once have been used to describe her voice, fragile is something Scanlon herself is no
t. She is a stalwart of the Irish creative music scene, a singer's singer, a fearless artist who has brought with her all of her experiences and collaborations along the road to her current destination, The Unquiet.
Where the road takes her next, she will tell us in her own way, and in her own time.
"Her voice is a superb mix of china cup fragility and steely strength"  – The Irish Times
Her voice is heavenly, beautifully pure and always deeply connected to the song she's singing. Songs are her life. She is also a seriously good craic!" – album producer John Reynolds
Barry Kerr: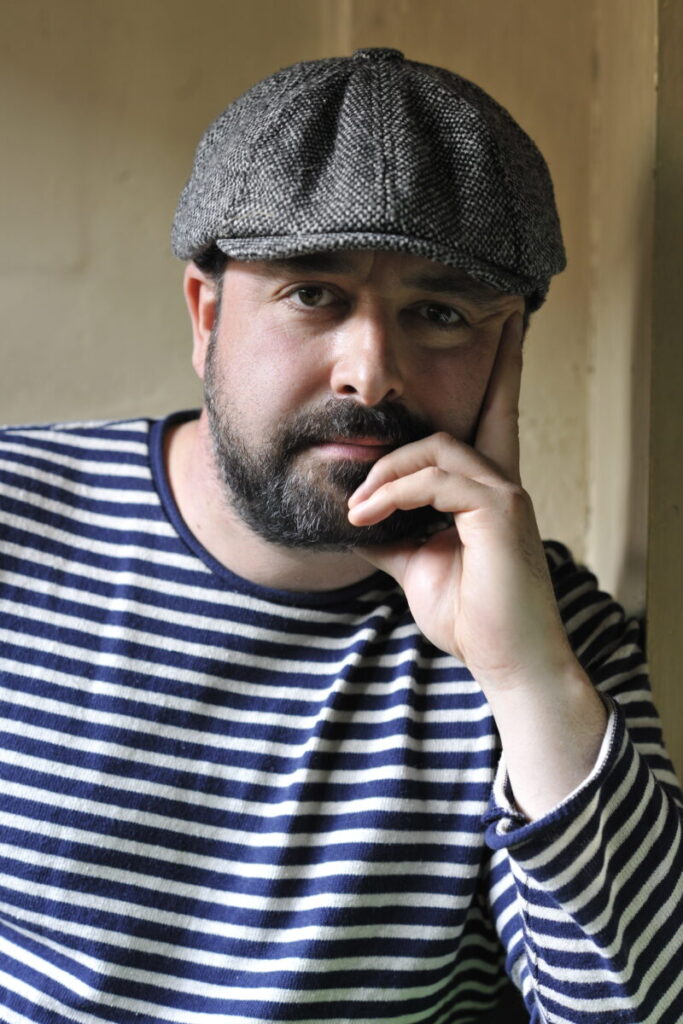 Originally from the southern shores of Lough Neagh in County Armagh but now living and working in Dublin,
Barry Kerr is one of Ireland's most accomplished artists. His work as both a composer and visual artist expresses the very heart of Irish life. As a highly regarded singer, multi-instrumentalist, composer and painter he is
extremely prolific in his creative output.
He has toured the world as a solo artist and has been equally at home sharing the stage in the company of other artists including Steve Cooney, Cara Dillon, Julie Fowlis, Lumiere and Dervish. Renowned folk acts such as Karan Casey, Flook, Jiggy, Beoga, Brian Finnegan, Damian O'Kane and Kate Rusby include his compositions in their tour repertoires. As Artist in Residence at the celebrated Duncairn Centre for Culture and Arts in Belfast for a number of years, Barry played a central role in developing the city of Belfast as a vibrant cultural hub.
Barry has been a professional musician and visual artist over a career spanning twenty years. He is an accomplished multi-instrumentalist playing the uilleann pipes, flute, guitar and bouzouki and is also a singer-songwriter.Barry was the recipient of the Liam O'Flynn Award in 2020.
Barry has collaborated many times with Pauline over the years.
Friday


Pauline Scanlon & Barry Kerr onstage at 9pm sharp




24th March 2023




9:00 pm - 10:30 pm
Address:
30-34 Upper Gladstone St
,
Clonmel
,
Tipperary
,
Ireland