We're sorry, but all tickets sales have ended because the event is expired.
Event Phone: 0863389619
Freddie White
SOLD OUT
Raheen House Hotel Clonmel
Wednesday 21st June 2023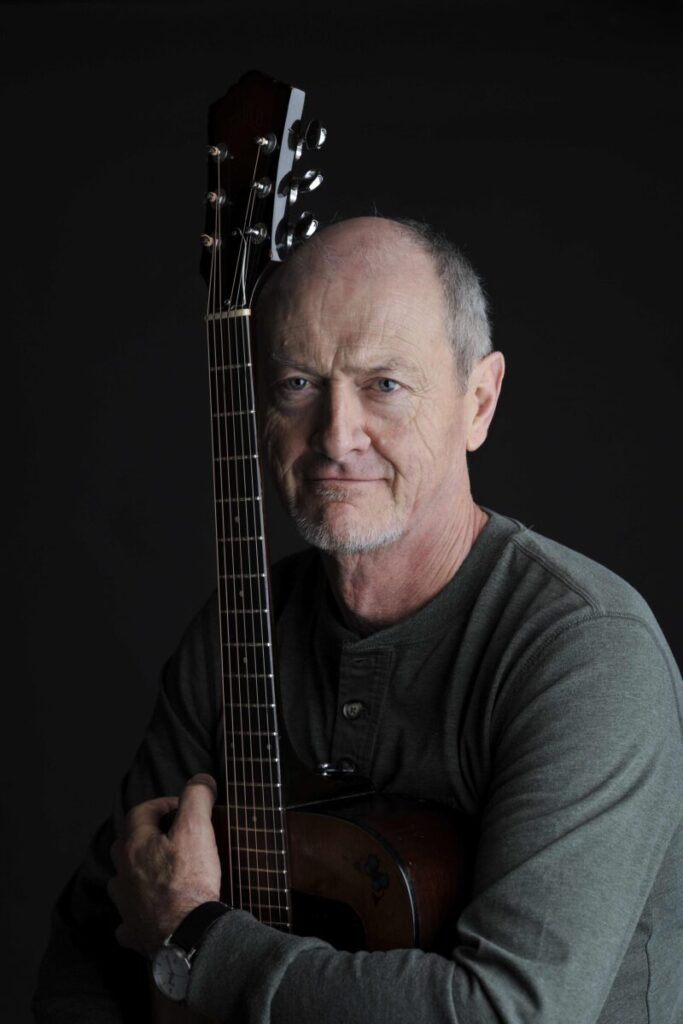 Clonmel World Music is delighted to welcome the great Freddie White to Raheen House Hotel.
We had the privilege of recording a live show of Freddie's iconic album "Do You Do" in Clonmel during the pandemic.
It has over 3000 views on youtube so far !!! Watch it on link below.
Freddie White has long been synonymous with music of the highest quality. He has been part of the fabric of the live music scene in Ireland since the 1970's and his albums continue to sell well, amongst his loyal and newfound fan base.  Born in Cobh, Co. Cork into a musical family, by age 17 he was playing professionally. At 19, he moved to London, were he busked in subways, and developed his unique voice and guitar style.  His earliest recordings, which were re-mastered and re-released in 2004, are still hugely popular among his loyal fan base.
In 1974, he was a founding member of 'Scullion', together with Philip King and Sonny Condell. Later he formed 'The Fake', regarded as one of the seminal Irish bands of the late '70's. Next came The Freddie White Band formed in 1978, which toured with Eric Clapton that year.
His first album, Live on Tour, recorded by Nicky Ryan while touring with Clannad, brought him national attention. His second album, Do You Do, was the biggest selling Mulligan Label album of 1981. With these early albums, Freddie introduced an eclectic repertoire of music, which spanned musical genres and eras, to an Irish audience.
What Freddie White does best  is to 'get inside' and deliver heartrending, troubled love songs in a manner guaranteed to stop you in your tracks. It is often said of Freddie that he does not merely 'cover' great songs; more often than not he improves on the originals. Indeed, if this were not the case, he would surely be more highly revered for his own songwriting accomplishments. He has a  keen ear for quality songs, undisputed talent for interpretation and exemplary songwriting skills.
Freddie moved to Sydney, Australia in March 2011 but continued to tour Ireland and the UK regularly.  He then resided in New York City for a few years and has now returned to Ireland. Freddie's performances will feature new songs along with his classics from his 40-year career as a principal in the orchestra of Irish folk and rock music.
Freddie has always had a great following in Clonmel, going back to his days coming to The Folk Club in Hearns Hotel in the 1970's, run by Ken Horne and others.
Freddie will be live on Tipp FM on Wednesday 21st June, on Fran Curry's show. He will chat with Fran and sing a couple of songs, at 11.30
"Those trademark sharp-toothed guitar licks… smoky, languid voice… there's still

nobody to match White at his best."
– Siobhain Long.  Irish Times, January 2008

 
"The sparse and haunting 'Live on Tour' is still among the greatest Irish albums of all time.
'Do You Do' swings and struts just as profoundly.
Imagine those two cuts of vinyl made decade ago, they still stand as perfection"
– Irish Times
Tuesday


Freddie White onstage at 9pm




21st June 2023




9:00 pm - 11:00 pm
Address:
10 Raheen Rd
, Raheen,
Clonmel
,
Tipperary
,
Ireland